SUMMER DRUMMING WORKSHOP BEGINS JULY 10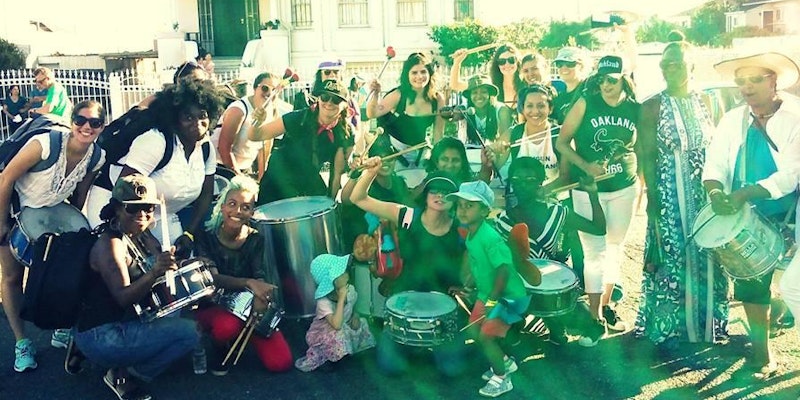 Summer Street Drumming for Womxn
Performance Technique w/ Monica Hastings-Smith
Monday 7:00-9:00pm
Greenpeace Oakland Warehouse
955 7th St., Oakland
Sliding Scale: $150- $250
Partial, full and payment plan scholarships available for self-identified low-income people of color (you are welcome to make a donation of any amount to support our programs).
A 6-week workshop to build your Street Drumming performance aptitude! Using a variety of 'Afro-Oakland' derived music including Funk, Samba Reggae and Hip hop participants will get an opportunity to explore street drumming performance techniques including call and response breaks, movement and song.
Holding values of social justice, creative expression and skill-building, this workshop is open to all levels of player from never-drummed to proficient drummer. We aim to create a welcoming space for Womxn and gender non-confirming people can be loud, active participants of culture and build community.
To realize our efforts of providing free and accessible programs to folks that need it, please consider paying at least the standard rate or higher or make a generous donation. Making a donation is an act of love, solidarity and commitment to justice.